We have a large range of axial fans available, MTV design systems that best suits any requirements our clients have. MTV has many types & styles of fans including world-renowned Korfmann brand.
MTV's range of axial fans includes various diameter sizing, motors, airflow orientation impellers (horizontal or vertical), and coatings. We are flexible and adaptable when it comes to ventilation manufacturing for tunnel & mining application, whether your systems require standalone, in series or parallel our booster, secondary and primary axil fans are built to last.
Korfmann designs are included into our Mid – High pressure secondary axial fans. Providing reliable single, twin, triple & quad fans as part of stand-alone, in series or parallel configurations.
Designed individually for the specific duty required. Our vast range of axial fans ensures a solution is guaranteed. Turnkey primary ventilation projects are our speciality.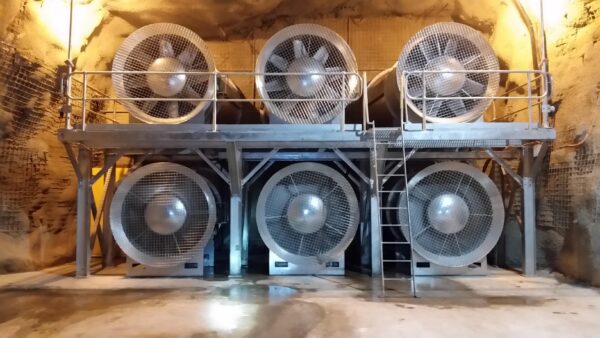 Purposely designed providing the industry with a high-pressure robust unit that delivers airflow at a required duty.
MTV-LP are generally used for booster application, allowing the air volume to flow at high velocity with Low – Mid pressure. MTV-LP range from ø300mm to ø2000mm, 11kW to 250kW. Dia ø 300mm – 2000mm Air Flow Horizontal or Vertical Motor 11kW – 250kW Volts 415v, 690v, 1000v